Lauren Perez | Smart Asset
Many people dream of spending their retirement in a sunny and warm locale, often heading to Arizona or Florida. But perhaps you're interested in retiring abroad instead of stateside. In fact, heading south of the border to Mexico has become increasingly popular for American retirees. This is largely due to the warmer weather and lower cost of living. Before you hop on a plane, it's important to know how to retire in Mexico.
Average Cost to Retire in Mexico
A retired couple can expect to retire pretty comfortably in Mexico with an average of $2,175 a month, or $26,100 a year, according to Investopedia. Interestingly enough, these figures include the cost of rent on a two-bedroom house, three-times-a-week maid service and a weekly gardener. It also includes housing, utilities, groceries, dining out, healthcare and more.
A few factors play into your cost of living for retirement in Mexico. Your exact costs will largely depend on where you live and the lifestyle you plan to lead. Whether you want to retire early, late or on time will also affect your expenses timeline. You will also want to keep an eye on the exchange rates from USD into pesos. Not everything in Mexico is marked as pesos, with many merchants accepting USD, especially in tourist areas. Plus, shopping and living like a local, like buying from street vendors, can save you even more money.
How to Retire in Mexico – Visas
Retiring in any foreign country is bound to take a couple extra steps than if you were to stay put in the U.S. For starters, you'll need to obtain a visa to reside in Mexico. The duration of your stay in Mexico will determine the kind of visa you need to apply for. Do you plan to stay for a few months at a time, for a few years or for the rest of your life? The shortest option is applying for a tourist visa. These cover your stay for almost six months.
As a retiree, you can choose to apply for a temporary resident visa which lasts for up to four years. To get the process started, visit your nearest Mexican consulate. Your eligibility depends on your assets. For one, you can provide proof that you can support yourself as a retiree on funds you've made (or are making) outside of Mexico. The minimum monthly requirement is about $1,400 in net income for an individual. Dependents add about $520 each to this amount. You may also choose to provide bank statements for the last 12 months that show an average balance of at least $23,500. Lastly, you can qualify if you own a property in Mexico with a value of around $207,000 or more.
If you choose to stay longer than four years, you can apply for a permanent resident visa. If you made it to four years with a temporary resident visa, you can fairly easily alter it to permanent status. Permanent resident visa status allows you to work in Mexico. To qualify, you must show investment statements with an average monthly balance over the last 12 months of $93,000 or a monthly net income (or pension) over the last six months of at least $2,300.
How to Retire in Mexico – Housing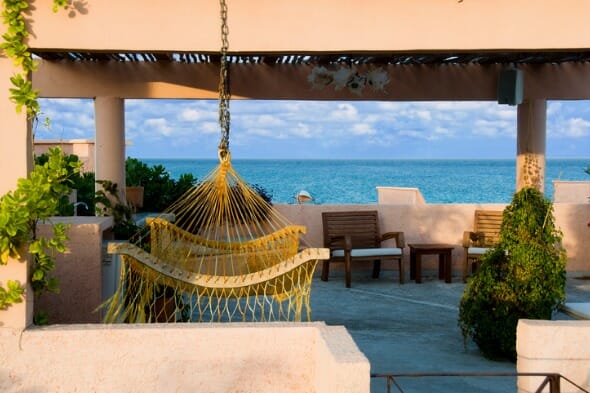 Luckily for Americans who want to retire in Mexico, the U.S. dollar's strength against the peso allows for some great real estate deals. If you want to rent in retirement, you can expect to find apartments starting at $400. A two-bedroom would only set you back $900 a month. If you're looking for something more permanent, you can easily find a home for $200,000 or less. You'll still have to pay utilities and property taxes, which typically totals around $300.
When you buy a home in Mexico, you can do so with a "direct deed," in a local corporation or via a fideicomiso (bank trust). These options provide safe and trustworthy ways to buy a home and have access to homeownership rights. Plus, many Mexican real estate markets employ English-speaking agents to help you throughout the process without worrying about a language barrier.
How to Retire in Mexico – Healthcare
Healthcare may not be the first thing on your mind when you're planning to move to a new country. However, healthcare is an especially important aspect in retirement. Once you move countries, your healthcare plan won't follow you. Luckily, Mexico provides excellent medical insurance plans and facilities. It is important to know ahead of time that most Mexican medical facilities are private institutions.
You can find health insurance plans from both local and international providers. You can even find some banks that offer medical plans. Keep in mind that it becomes more difficult to obtain health insurance after you turn 65, just like in the U.S.
How to Save for Your Retirement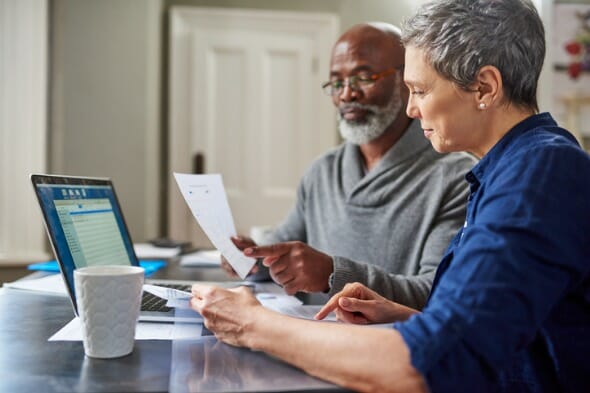 In the U.S., the average retirement account balance was around $201,300 in 2013, according to the Federal Reserve. Plus, retired workers averaged a monthly Social Security benefit of around $1,300 as of October 2016. With an average cost to retire in Mexico of $26,100 a year, Americans can retire comfortably by meeting the average retirement savings numbers.
This is why knowing the kind of lifestyle you want to live in retirement is the first step toward saving for retirement. It helps you determine how much and how aggressively you need to save. You'll need to save even more if you want to retire early.
Once you're retired, if you're 60 or older and have a resident visa, you can also save through Mexico's retirement benefits program, or Personas Adultas Mayores. This offers savings for healthcare, transportation, hotels and even museums. Don't forget that you can also save easily by shopping at local markets and buying fresh.
It will also help to be aware of the costs of international money transfers and currency exchange. If you find yourself constantly transferring money to and from the U.S. and exchanging USD to pesos (or vice versa), that can take a dent out of your precious retirement savings. In these cases, you'll want to open a Mexican bank account and find ways to transfer money internationally for free.
Bottom Line
If you want to retire in a place with a low cost of living or warm weather, Mexico is an excellent option. Just remember that your exact costs will depend on how you want to live in retirement. If you're willing to live like a local and cut some of your luxuries, you won't need to have an exorbitant amount of money saved. But if you just can't live without constant air conditioning or a five-bedroom house, you should be prepared to pay a little more than the amounts you see here.
Tips for Saving for Retirement
A great way to start your retirement savings is by taking advantage of your employer-sponsored 401(k) plan. If possible, you should contribute as much of your paycheck as you can to boost your savings. This also lessens your taxable income, offering a nice tax break each year you contribute.
If you find yourself having trouble maximizing your savings, you can seek the help of a financial advisor. An advisor can help you manage your money, investments and set up a retirement plan. You can even find a financial advisor who specializes in retirement planning.
Retirement savings accounts should only be used during your retirement. While it might be tempting to dip into your 401(k), you're only doing your future self a disservice. If you foresee yourself needing extra funds along the way, consider starting an emergency fund.
Original Source: https://bit.ly/2Gqa2EQ