By International Living
Mexico's Colonial Highlands has long been a popular area with both expats and tourists. The expat havens of San Miguel de Allende and, to a lesser extent, Guanajuato—both located in the state of Guanajuato—have been attracting a foreign population for 60 years or more. They are easily among the best-known expat destinations in Mexico.
But they're not the only options in the Colonial Highlands.
For gracious, big-city living, Mexico style, it's hard to beat Querétaro, capital of the neighboring state of Querétaro. This city—which has a population of about 1.1 million in the greater metropolitan area—has one of the highest qualities of life in Mexico. It's also considered one of the safest cities in the country.
Querétaro has it all: a lovely, well-preserved historic center (which was declared a UNESCO World Heritage site in 1996); modern shops and malls; excellent medical facilities; concert halls, museums, and other cultural outlets; universities galore; and a strong local economy. If you're looking for a sophisticated, yet genuinely Mexican destination, look no further than Querétaro.
Retire in Querétaro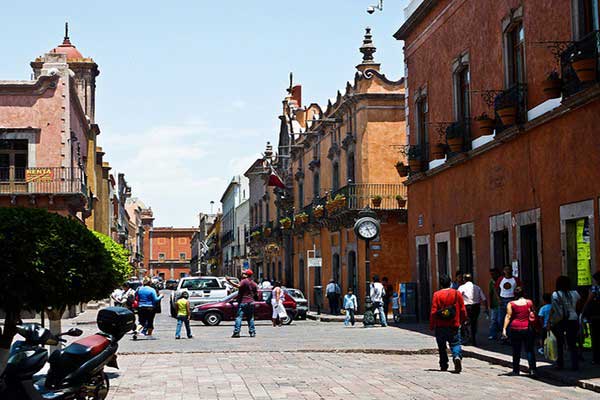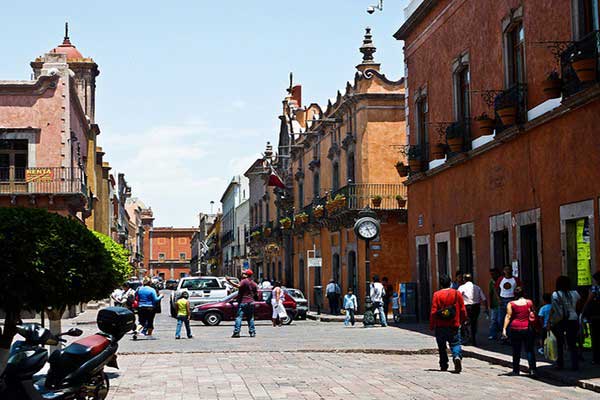 Querétaro (official name: Santiago de Querétaro) is well known among Mexicans. Founded by the Spanish in 1531, it was one of the most important cities in Mexico during the colonial period. But for today's Mexicans, Querétaro is one of their "cradles of liberty": The city played an early role in Mexico's fight for independence from Spain, it later served as Mexico's capital at several points in the country's history, and all of Mexico's constitutions (including the current one, signed in 1917) were signed in Querétaro.
This history has left Querétaro with a wealth of beautiful, mostly baroque-style buildings that lend a grace and grandeur to the central city. Today these buildings house government offices, churches, museums, and other public services.
For all these reasons, as well as Querétaro's many modern amenities, the city is a popular tourist destination among Mexicans. But relatively few foreigners know much about Querétaro. And that's a shame.
The city's beautiful, well-preserved historic center is home to restaurants, cafés, markets, and shops. Stroll the shady, tree-lined Plaza de Armas and the streets near it, and you could almost think you were in Europe.
The centro's wealth of Spanish-colonial buildings also includes many homes. Colorfully painted, flat-fronted buildings line the flagstone streets. Their front doors open to gracious halls and living rooms with high ceilings and ancient wooden beams…but often with modern furniture and amenities, as well. And all within easy walking distance of the centro's shops.
Outside the center are modern neighborhoods, including a number on the outskirts that offer U.S.-style housing, with garages and front yards. They serve Querétaro's large middle class and the many professionals who have moved here over the last 20 years. Querétaro has grown tremendously during that time, as many Mexico City companies moved their offices here. (The city is just a two-hours' drive north of Mexico City.) Other industries have moved or grown up here, as well. Today Querétaro is important in the automotive industry, aerospace, food processing, and several other sectors.
To attract this growth, the city has invested in infrastructure, public services, park spaces, and cultural and sports facilities…all of which have helped make Querétaro a pleasant place to live. Major shopping malls on the outskirts, with stores from around the world, mean that you can find just about anything you'd want, whether its goodies from back home in Canada or the U.S., high-end electronics, first-run movies (in English, with Spanish subtitles), or gourmet food items from Europe and Asia.
For medical care, Querétaro offers a choice of numerous hospitals. These include both public and private hospitals, specialty units, and hospitals affiliated with the respected Angeles and Star Médica private hospital chains. You'll also find many private clinics and doctors' and dentists' offices. (In fact, many expats in San Miguel de Allende, which is just an hour away, come to Querétaro for their specialty healthcare.) Medical services here—as elsewhere in Mexico—tend to run a quarter to a half of U.S. costs.
Lifestyle in Querétaro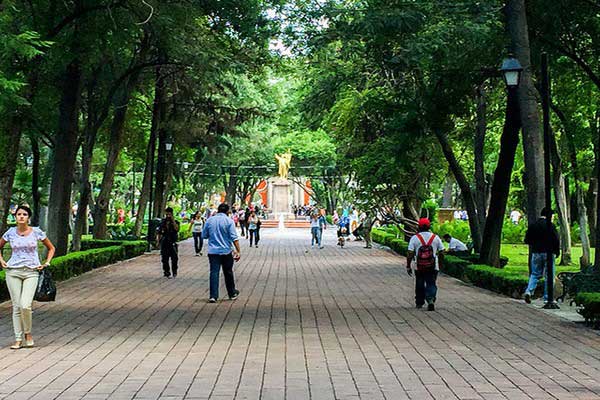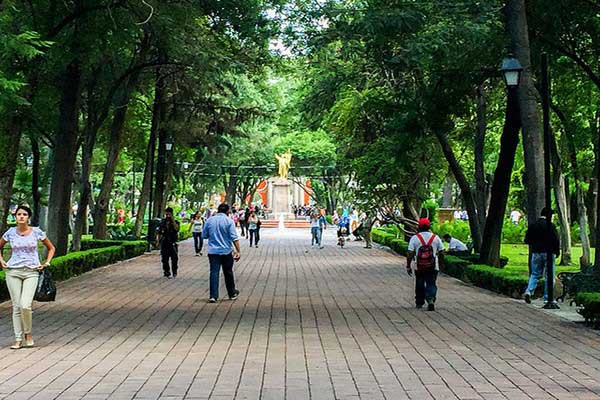 Querétaro's expat community is relatively small. Most expats here are business executives. However, a small number of expat retirees do choose to settle here. They tend to live in Querétaro's pedestrian-friendly historic center. They also tend to be folks who want to live in a Spanish-speaking environment. (You do need a moderate level of Spanish to manage day-to-day life in Querétaro.)
Querétaro also attracts those who seek a mild climate. The city enjoys spring-like weather much of the year. Temperatures in July, the hottest month, range from an average low of 57 F to an average high of 80 F. In January, the coldest month, the average temperature ranges from 45 F to 73 F. And days are mostly dry and sunny.
Like the other cities of the Colonial Highlands, Querétaro sits at a high altitude—5,970 feet above sea level. However, Querétaro has a lower elevation than either San Miguel or Guanajuato, and it is also less hilly than these cities…its flag stoned streets are mostly flat and level. This can make Querétaro a good choice for those who want a walkable city…without steep hills.
Those looking for culture will find plenty in Querétaro. The centro is filled with beautiful, historic churches and museums, including the Museum of Art and the City Museum. Nearly three dozen universities and institutes are located in Querétaro and its surroundings, as well as numerous research centers. Sports fans can follow Querétaro's two soccer teams, U.S.-style football, and other team sports. There are also numerous golf courses in the area, as well as swimming pools, gyms, and other sports facilities.
The Querétaro Intercontinental Airport, just outside town, has flights to destinations throughout Mexico, as well as flights to Dallas/Ft. Worth, Houston, Chicago, and several other major U.S. cities. In addition, Mexico City—with its Benito Juárez International Airport, the country's busiest—is only two hours away.
Cost of Living in Querétaro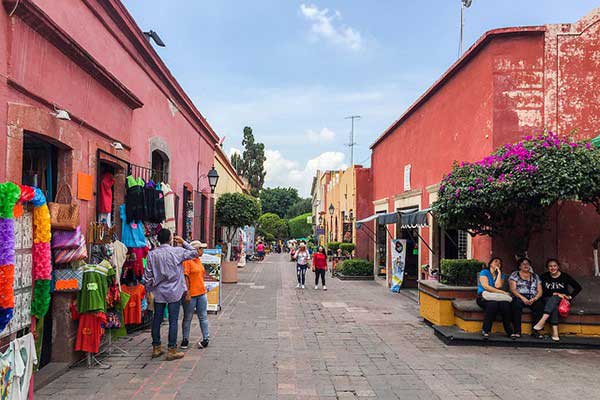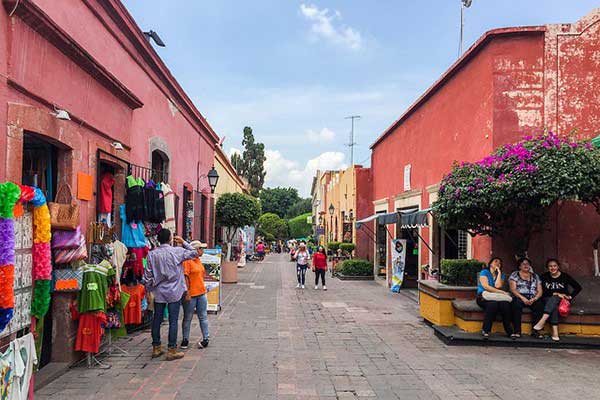 Despite it being a major city, Querétaro offers a surprisingly low cost of living. Its mild climate keeps air conditioning and heating costs are low. For shopping, the city offers a range of options at a variety of price points: from local stores to warehouse options like Costco and Sam's Club, and to department stores like the high-end Mexican chain Liverpool.
Housing, particularly in the centro—where most retiree expats want to live—can be difficult to find. Expect to spend some time looking, especially if you seek a furnished rental. Rates for comfortable, centric, two-bedroom apartments tend to run from around $700 a month. Apartments for sale start at around $170,000, though you'll find more on offer from about $200,000.
Here's a sample budget for a couple living in Querétaro:
| | |
| --- | --- |
| Expense | US$ |
| Rent (two-bedroom apartment) | $750 |
| Utilities (electricity, gas, water) | $80 |
| High-speed internet | $30 |
| Cellphones (x2) | $25 |
| Groceries and household items | $300 |
| Entertainment | $150 |
| Healthcare (public) x2 | $80 |
| Incidentals | $150 |
| TOTAL | $1,565 |